Professional Car Detailing
At Black Tie Detailing, we want you to drive your car with confidence and a smile. Our top-quality and comprehensive car detailing services in Lorton Va are guaranteed to have your ride looking at its best. We have specialized in the latest and most advanced technology and techniques, including interior, exterior, and under the hood professional cleaning and car care.
Car detailing and car cleaning services should be convenient and easy. That is why at Black Tie Detailing, we provide ease and comfort with 100% mobile car detailing services coming to a place convenient for you. All services and appointments can be booked any day of the week, weeks, or months in advance and same day (if availability allows) via phone, email, text, or online through the website.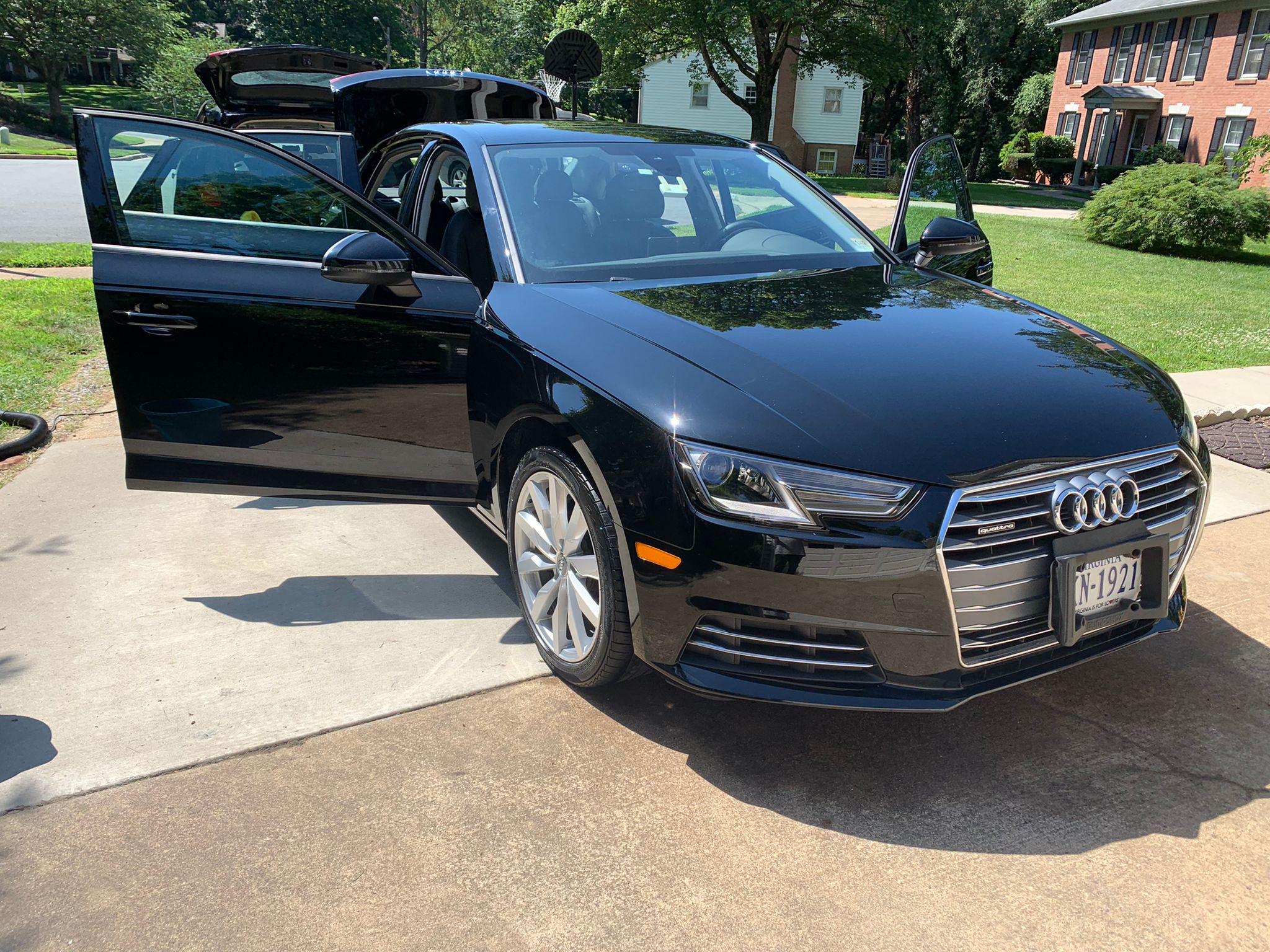 STANDARD
CLASS
Choose to detail your car with our Standard Class Auto Detailing Service you will get all the basic and most essential ingredients of a good car detail. This service is perfect for clients looking to give their car's interior and exterior...
$190
Sedan/Car
$210
SUV or Large Size Cars
BUSINESS
CLASS
Fine professional detailing offered to you only by Black Tie Detailing. With the Business Class Auto Detailing Service, your car will get all the fine points of a basic detail job plus a whole lot more including a total interior clean-up an...
$230
Sedan/Car
$270
SUV or Large Size Cars
FIRST
CLASS
Get everything you expect from a truly VIP service with Black Tie Detailing's First Class Auto Detailing Service. From every bit of your basic detailing needs to the awesome Clay Bar Treatment and 9-Step Paint Solution - you will be recei.
$310
Sedan/Car
$360
SUV or Large Size Cars
Full List of Our
Services
Some title here
Some text here.
List item;
List item;
List item;
Auto Detailing Lorton Va
How it works: on the appointment day, the detailer will call or text you to let you know their ETA. Once they get to your location, they will look around to determine the best area to do the job. Once the job is finished, they will call you to inspect the car, and to ensure everything is cleaned well and properly. At this point, you will be able to make your payment via card, cash, or cheque.
Lorton, a suburb of Washington DC in Fairfax County, is one of our main service areas. Being one of the best places to live in Virginia, Lorton residents enjoy an urban-suburban mix feel. Since our founding more than 10 years ago, we have served Lorton and the surrounding towns of Woodbridge, Burke, and Springfield with the highest auto detailing Lorton Va tandards in the industry.
There are many benefits to having your car detailed by a professional mobile car detailer in Lorton, Virginia. The major reason being that you do not have to drop off then pick up your car after it has been detailed. Mobile detailers like Black Tie Detailing work around your schedule and allow you the convenience of having your car detailed while you are in the comfort of your home or work.
Testimonials
I have wanted to get my car detailed for a long time, and I'm glad I went with Sharp Detail. The detailer was very punctual and communicative. The best part was that they came out to me and worked on the car while I worked from home. Would use again!
I love this company! Two years ago, I booked an appointment with them, and since then, I just keep going back. It is easy to make an appointment, and they send reminders through text. I would definitely recommend them if you need to get your car back to sparkling, tip-top shape!
The service was absolutely great. My car looks better than it did the day I bought it. Highly recommend this company.