Trusted Woodbridge Detailing
Black Tie Detailing was founded with the goal of providing Woodbridge residents with the best mobile car detailing services. We have been in the business for over a decade, and as a result, we understand every nitty-gritty of auto detailing. We use the latest technology and most advanced equipment, and coupled with vast experience, we produce the best possible result for your vehicle, no matter its condition.
We offer custom-designed packages to suit different budgets and requirements. Moreover, we can also tailor-make a package to include the services you need. Our services range from basic cleaning to deep cleaning, including shampooing, vacuum cleaning, steam cleaning, stain removal, and engine detailing to other services, including waxing and buffing, clay bar treatment, and paint protection.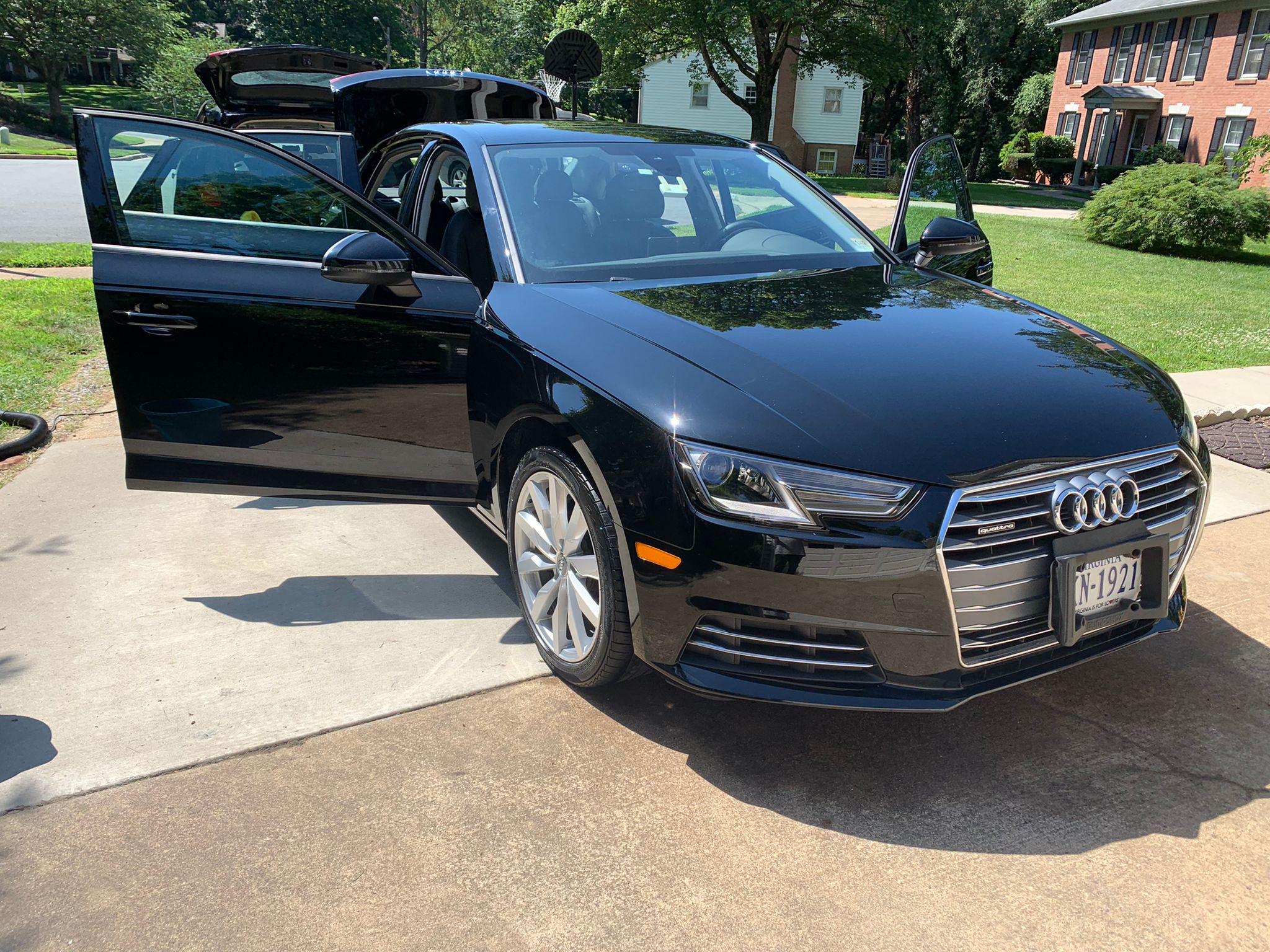 STANDARD
CLASS
Choose to detail your car with our Standard Class Auto Detailing Service you will get all the basic and most essential ingredients of a good car detail. This service is perfect for clients looking to give their car's interior and exterior...
$190
Sedan/Car
$210
SUV or Large Size Cars
BUSINESS
CLASS
Fine professional detailing offered to you only by Black Tie Detailing. With the Business Class Auto Detailing Service, your car will get all the fine points of a basic detail job plus a whole lot more including a total interior clean-up an...
$230
Sedan/Car
$270
SUV or Large Size Cars
FIRST
CLASS
Get everything you expect from a truly VIP service with Black Tie Detailing's First Class Auto Detailing Service. From every bit of your basic detailing needs to the awesome Clay Bar Treatment and 9-Step Paint Solution - you will be recei.
$310
Sedan/Car
$360
SUV or Large Size Cars
Full List of Our
Services
Some title here
Some text here.
List item;
List item;
List item;
Auto Detailing Woodbridge Va
Our customers are as diverse as the vehicles we service. We detail all types of vehicles, regardless of the condition. We are proud of what we do, and based on the overwhelmingly positive feedback we have been receiving from our customers, we are very confident in our abilities. Whether it is the exterior, interior, undercarriage or under the hood, we make sure that we clean and detail every part of the car thoroughly.
Woodbridge is one of the most renowned areas in Prince William, Virginia. Just 20 miles south of Washington D.C and 9 miles from Fort Belvoir, Fairfax, Woodbridge residents don't have to go far for amenities, retail therapy, and services. This includes detailing because Black Tie Detailing ensures customers have easy access to mobile auto detailing services in their homes or workplaces.
You might be wondering what exactly car detailing is and if your car needs it. Whether you're a new car owner or have been for a long time, regularly detailing your vehicle keeps it fresh and clean and keeps you on top of any necessary repairs required that can extend the vehicle's life span. Detailing also improves your vehicle's value and overall performance. Feel free to contact us, and we will, in turn, ensure every component, inside and out, is detailed properly.
Testimonials
Black Tie Detailing did an amazing job of cleaning and detailing my car. It looks new again, and I'm very happy with the final result. Would definitely recommend to anyone.
Quick response, professional and friendly. Second time detailing my Lexus with them, and they have earned my business for life. The team always does very thorough work and pays attention to the little things. 100% recommend!!!
Had my fiancé's car detailed as a present, and it came out amazing. From the interior to the exterior to the undercarriage and under the hood, everything was immaculate from top to bottom. Great guys…If you are in Woodbridge, there is nowhere else you should go!