Professional Car Detailing
Get your car looking and feeling like new with our expert mobile car detailing services in Burke, Virginia. When you book an appointment with us, you will be met with enthusiastic mobile auto detailers who love what they do and who are willing to go above and beyond to ensure your car is detailed to maximum perfection. We are the best car detailer in Burke, VA, and this is because we go beyond the basics.
Going to a car wash and waiting in line during the service can be a time suck. Let alone cleaning the car yourself. We put more time into your day by professionally detailing your vehicle without you having to lift a finger or even leave your home. Time is precious, and that is why we bring the service to your doorstep while you focus on more important things like spending time with family, running errands, or working.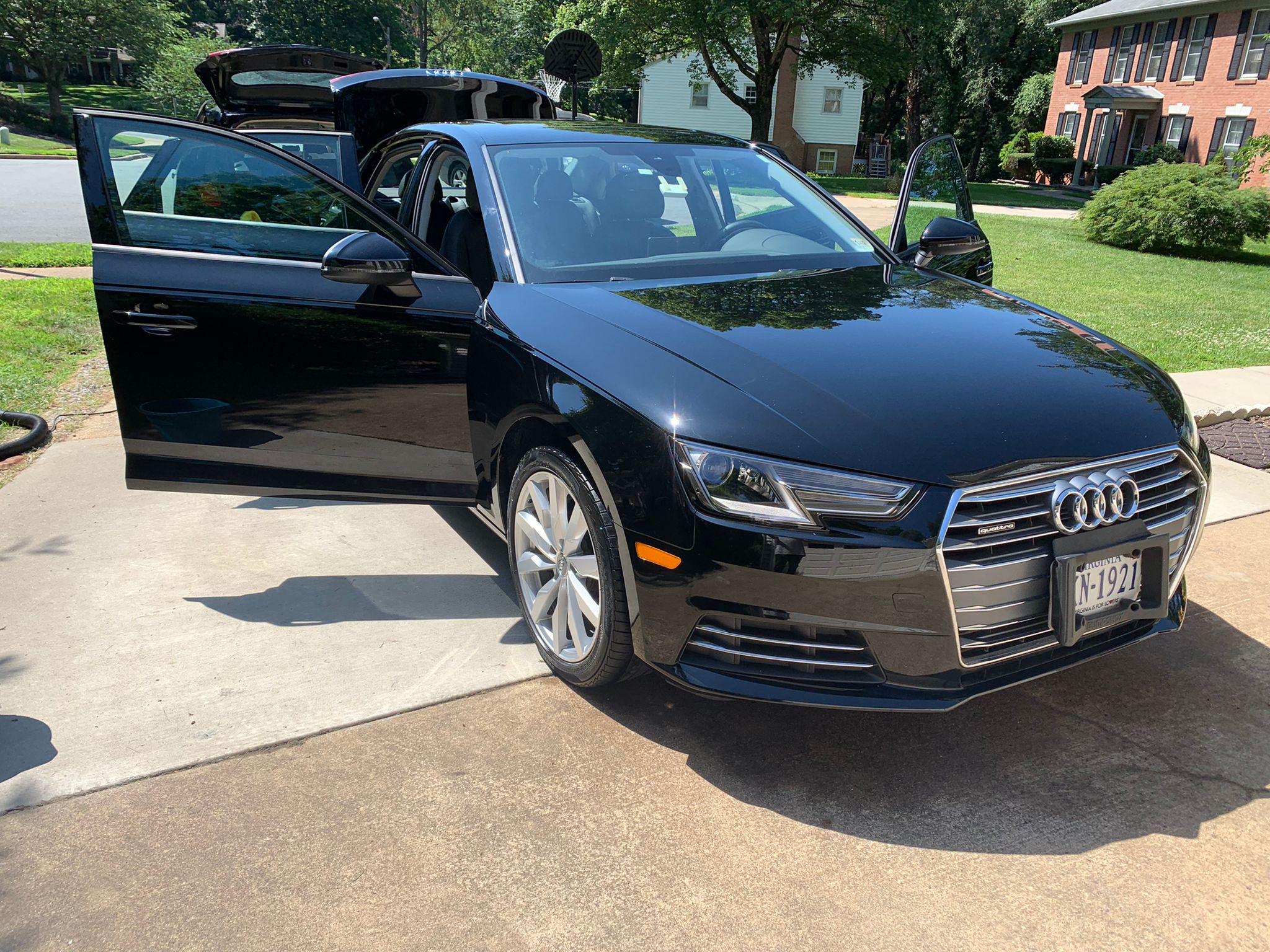 STANDARD
CLASS
Choose to detail your car with our Standard Class Auto Detailing Service you will get all the basic and most essential ingredients of a good car detail. This service is perfect for clients looking to give their car's interior and exterior...
$190
Sedan/Car
$210
SUV or Large Size Cars
BUSINESS
CLASS
Fine professional detailing offered to you only by Black Tie Detailing. With the Business Class Auto Detailing Service, your car will get all the fine points of a basic detail job plus a whole lot more including a total interior clean-up an...
$230
Sedan/Car
$270
SUV or Large Size Cars
FIRST
CLASS
Get everything you expect from a truly VIP service with Black Tie Detailing's First Class Auto Detailing Service. From every bit of your basic detailing needs to the awesome Clay Bar Treatment and 9-Step Paint Solution - you will be recei.
$310
Sedan/Car
$360
SUV or Large Size Cars
Full List of Our
Services
Some title here
Some text here.
List item;
List item;
List item;
Auto Detailing Burke Va
The way we work, you book an appointment online or via phone, text, and email. We send you a confirmation message a day or two before the appointment. On the day of the appointment, we text you our ETA, and once we arrive, we send you another text to let you know we are there. We introduce ourselves and get started on detailing your car while you relax or go about your day. We let you know once we're finished, you inspect the vehicle, and if you are fully satisfied, we process the payment.
Black Tie Detailing is pleased to serve the Burke, VA area and the neighboring Fairfax, Springfield, Annandale, Lorton, Falls Church, and Vienna. We are Burke's most sought-after detailing company because we provide the community with superior Auto detailing services and value for their money. Wherever you are in Burke, you can rely on Black Tie Detailing to assist with cleaning, service, maintenance, and care of your vehicle.
Regular car detailing is critical in keeping your vehicle in the best condition. Through detailing, we keep your car looking as good as new, and we minimize, prevent, and avoid wear, tear, and damage. You might be tempted to go DIY on car detailing, but the process is time and energy-consuming, and without proper skills and tools, you might do more damage than good to your car. Our services do not involve the use of automated systems or abrasive chemicals that can damage your car, and you are guaranteed complete satisfaction.
Testimonials
Getting my car detailed at black tie detailing was definitely worth the investment. The employees were very professional and paid great attention to detail when working on my cars. Highly suggest using this company.
Black Tie Detailing is the best of the best. The prices are very reasonable, and you get discounts for being a first-time customer and a repeat customer. A++++
Just got two cars done by 2 Black Tie detailers that were so nice to work with. The service was excellent, and both cars look better than they have before. I cannot recommend them enough!