Get to know us
Black Tie Detailing pride ourselves with our employee & client-centric culture that guarantees to give you absolute car detailing experience. Our full time car detailing specialists have been with us for decades and are dedicated and committed to our clients who fuel us to provide the same excellent and quality detailing service we are known since 2005.
We are your trusted car detailing company in the Virginia, Maryland and Washington DC area and have an extreme awareness and passion for detail and use it to thoroughly detail every inch of your vehicle inside and out. Our service is designed to cater everything your car needs, we have unique attributes that our competitors cannot match.
Our auto detailing sterling va specialists are certified, insured and are extremely skilled and passionate in the art of car detailing and restoration giving your car the care, protection, time and attention they deserve.
We have been in the car detailing business for over 15 years providing professional detailing service to vehicle owners across states. Our high-level expertise includes the use of proven and tested car detailing techniques as well as the most efficient and up to date equipment and use of the finest detailing products from top manufacturers.
These are specifically designed to give your car premium detailing service to restore its overall appearance and performance making it more efficient and increase its longevity.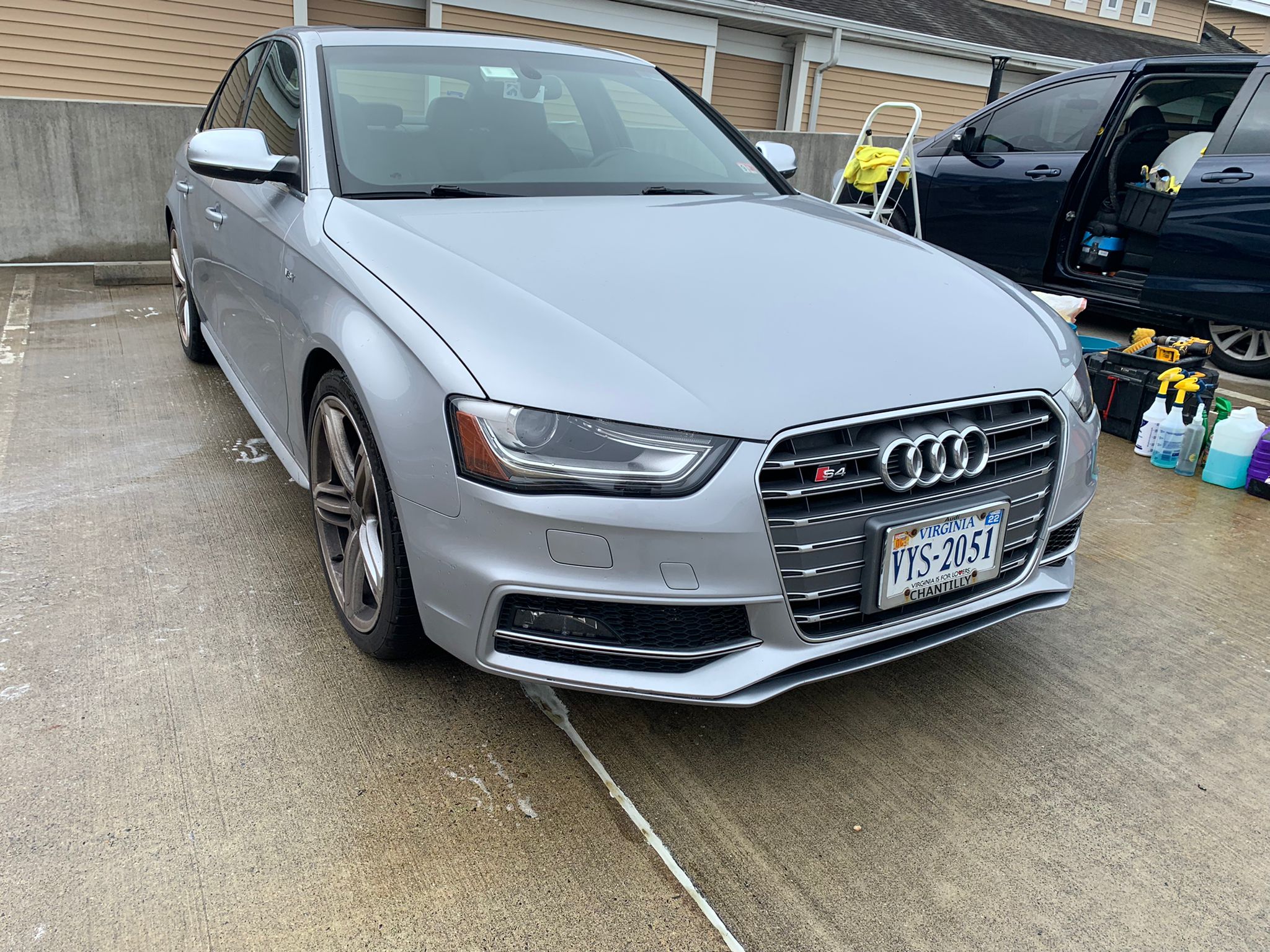 STANDARD
CLASS
Choose to detail your car with our Standard Class Auto Detailing Service you will get all the basic and most essential ingredients of a good car detail. This service is perfect for clients looking to give their car's interior and exterior...
$190
Sedan/Car
$210
SUV or Large Size Cars
BUSINESS
CLASS
Fine professional detailing offered to you only by Black Tie Detailing. With the Business Class Auto Detailing Service, your car will get all the fine points of a basic detail job plus a whole lot more including a total interior clean-up an...
$230
Sedan/Car
$270
SUV or Large Size Cars
FIRST
CLASS
Get everything you expect from a truly VIP service with Black Tie Detailing's First Class Auto Detailing Service. From every bit of your basic detailing needs to the awesome Clay Bar Treatment and 9-Step Paint Solution - you will be recei...
$310
Sedan/Car
$360
SUV or Large Size Cars
Full List of Our
Services
Some title here
Some text here.
List item;
List item;
List item;
Why Choose Us?
There are plenty of shops that offer car wash in Streling Va, with interior and exterior detailing, but our knowledge and experience we have gained in the past 15 years, as well as our dedication and commitment to our clients, delivering quality and excellent detailing service makes us different from the rest of the auto detailing shop in Mclean Va and Fairfax Va.
We use advanced car products and techniques that guarantee safety and comfort you need. Our wide range of car detailing sterling va services are specifically designed to thoroughly clean, detail and disinfect your car's interior, exterior, undercarriage and engine giving you absolute detailing experience.
Our premier detailing packages are custom depending on what your car needs. We guarantee long-lasting protection that will make your car look & smell better, and lasts longer.
We are mobile! We offer the most convenient car detailing service anywhere in Sterling, VA. You no longer have to worry about your packed schedule or the inconvenience of driving to a car detail shop, we bring the best detailing service to you! All you need is to book a schedule and hand over your keys to us, you can certainly trust us in exceeding your expectations. Call our 24/7 customer service or book your schedule through our website and get 40% off your first detail.
Testimonials
Great company! Gave my dad a voucher for fathers day and he used it the following day. He was so pleased with the service. The guy came on time and was very efficient. Definitely 100% quality service!
Best mobile car detailing company in Virginia. Very professional work was outstanding and provided contactless service during the pandemic! Would definitely recommend. Thanks!
Experienced and knowledgeable, prompt service and impressive attention to detail. Very pleased! they followed all CDC protocols. Highly recommended.