Professional Car Detailing
Black Tie Detailing offers the best mobile Car detailing services in Laurel, Maryland. We are professionals, and we act and dress the part. The best detailing requires the best equipment, products, and experience. We pride ourselves in all three. Our detailers have over 15 years of experience in the auto detailing industry and coupled with the best detailing products in the market, your satisfaction is guaranteed.
You can have your car detailed at your home, office, or wherever you are. Our mobile detailing service is a convenient way to have your car's interior, exterior and under the hood cleaned while you spend that time doing the things you love. Our detailing vans are fully equipped to handle any type of car, and our detailers can handle just any type of job.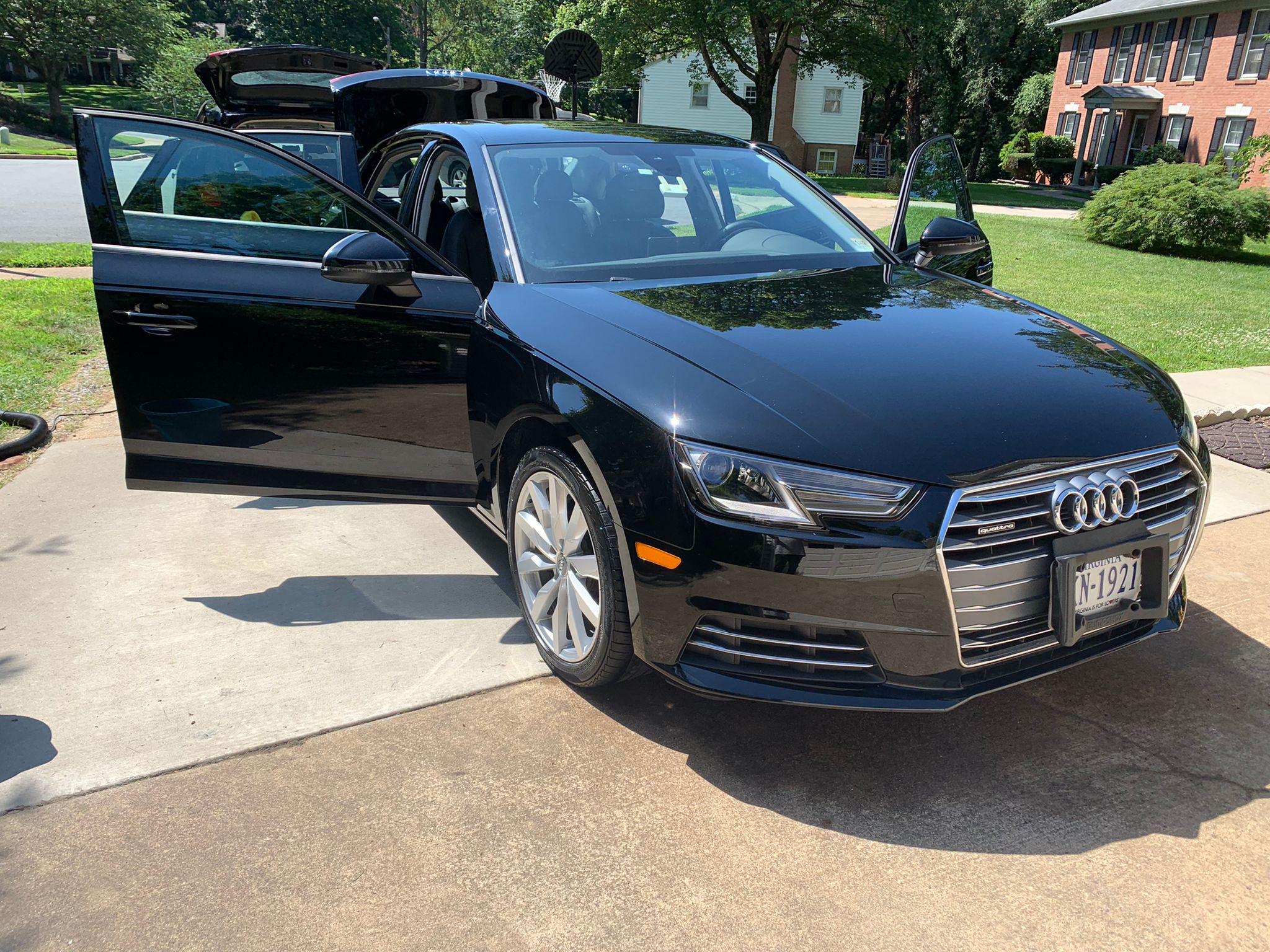 STANDARD
CLASS
Choose to detail your car with our Standard Class Auto Detailing Service you will get all the basic and most essential ingredients of a good car detail. This service is perfect for clients looking to give their car's interior and exterior...
$190
Sedan/Car
$210
SUV or Large Size Cars
BUSINESS
CLASS
Fine professional detailing offered to you only by Black Tie Detailing. With the Business Class Auto Detailing Service, your car will get all the fine points of a basic detail job plus a whole lot more including a total interior clean-up an...
$230
Sedan/Car
$270
SUV or Large Size Cars
FIRST
CLASS
Get everything you expect from a truly VIP service with Black Tie Detailing's First Class Auto Detailing Service. From every bit of your basic detailing needs to the awesome Clay Bar Treatment and 9-Step Paint Solution - you will be recei.
$310
Sedan/Car
$360
SUV or Large Size Cars
Full List of Our
Services
Some title here
Some text here.
List item;
List item;
List item;
Auto Detailing Laurel Md
Want to keep that new look and feel to your vehicle? Want to remove those stains from your seats and carpets? Do you have lingering smells and odors that you would like to eliminate? With our interior Car detailing and exterior auto detailing services Laurel Md, you can trust that your vehicle is in good hands. And the best part, you don't have to break the bank for it because we offer affordable car detailing services anywhere at Annandale Va and Lorton Va.
If you are in Laurel and in need of mobile detailing, you can now call us to service your car at home or work. Laurel has several car detailing companies, but at Black Tie Detailing, we differentiate ourselves by providing the best auto detailing services. We have different packages to choose from, so you only pay for what your car needs.
Consider how often we clean our homes. It is equally important to think about the hygiene of our vehicles too. Caring for a vehicle's interior and exterior is important in keeping your car in good condition. Surface cleaning with soap and water is simply not enough. Car detailing has many processes that can eliminate your car's bacteria, contaminants, scratches, swirl marks, and stains, leaving your car as clean as possible.
Testimonials
Most convenient way to get your car washed and detailed. I have had others detail my Car in the past but no one compares to their level of professionalism and attention to detail.
I recently spilled spaghetti sauce on one of my mats, and no amount of cleaning was getting it out. I was worried I would have to deal with that awful color and stain for the rest of my car's life, but Black Tie Detailing came through. Great job guys!!!
I was blown away by the quality of their service! They far exceeded any expectations I had! I will for sure refer them to my other buddies!