Professional Car Detailing
Are you a car owner looking to restore your vehicle to showroom condition? At Black Tie Detailing, we have got you covered with quality car detailing in Annandale, Virginia. We specialize in providing high-quality auto detailing services, and we are able to recondition any vehicle back to near showroom condition. We are fully equipped with the latest tools and equipment and the best detailing products available in the market.
We designed our services with your convenience in mind. We are fully mobile, so we come to your location so you do not have to wait in long lines or drop off your car. Booking an appointment takes less than 60 seconds, and we bring our own water and power. We understand you are busy, so we have tailored our services to require very little of your time and energy so that you have more time to do the things you love.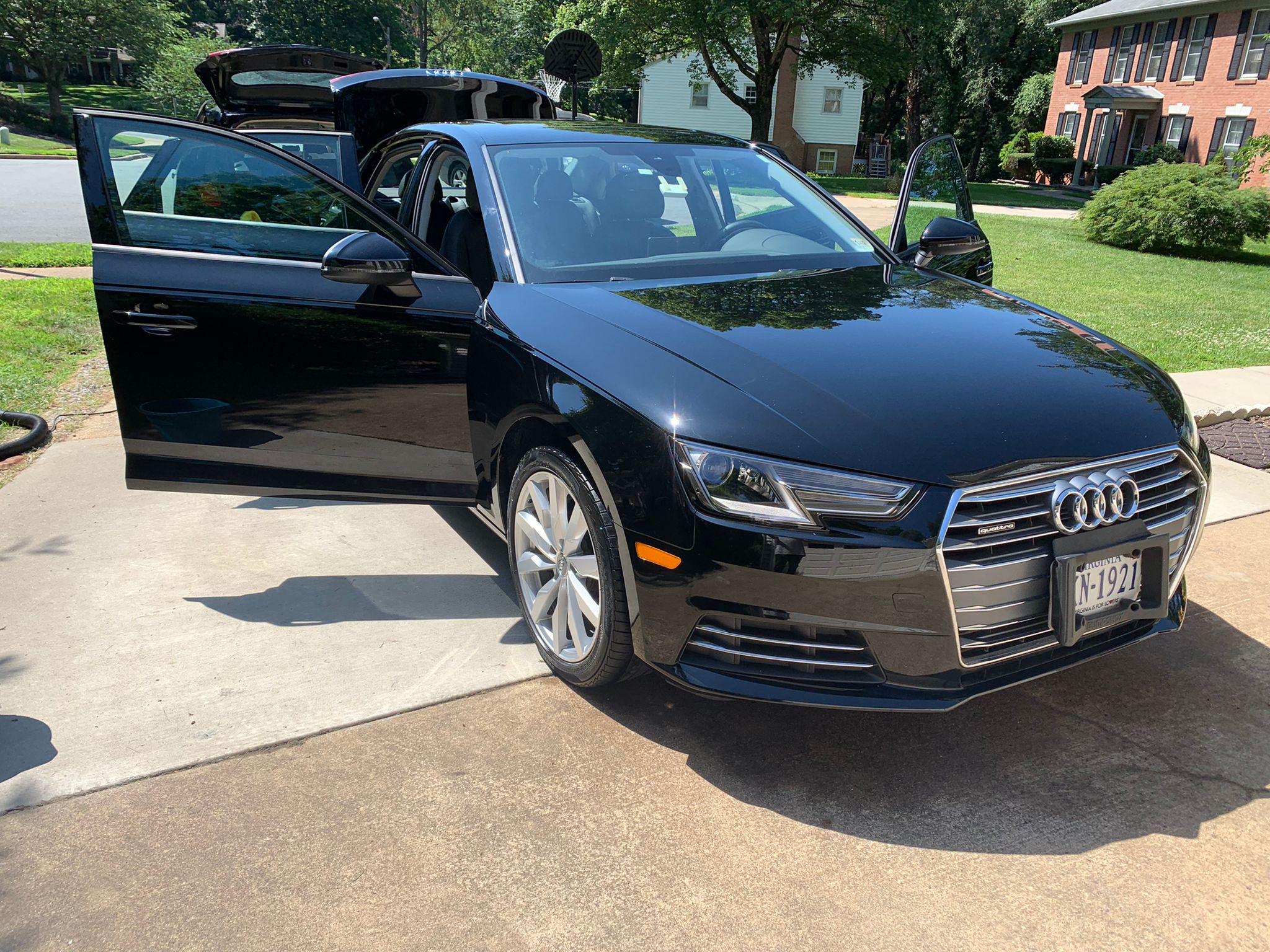 STANDARD
CLASS
Choose to detail your car with our Standard Class Auto Detailing Service you will get all the basic and most essential ingredients of a good car detail. This service is perfect for clients looking to give their car's interior and exterior...
$190
Sedan/Car
$210
SUV or Large Size Cars
BUSINESS
CLASS
Fine professional detailing offered to you only by Black Tie Detailing. With the Business Class Auto Detailing Service, your car will get all the fine points of a basic detail job plus a whole lot more including a total interior clean-up an...
$230
Sedan/Car
$270
SUV or Large Size Cars
FIRST
CLASS
Get everything you expect from a truly VIP service with Black Tie Detailing's First Class Auto Detailing Service. From every bit of your basic detailing needs to the awesome Clay Bar Treatment and 9-Step Paint Solution - you will be recei.
$310
Sedan/Car
$360
SUV or Large Size Cars
Full List of Our
Services
Some title here
Some text here.
List item;
List item;
List item;
Auto Detailing Annandale Va
We offer several packages, and you can choose one that best suits your vehicle's needs. You can also request us to customize a package for you so that you only pay for the services your vehicle needs. We strive to be the premier auto detailing company in Annandale. Our services are geared towards providing our clients with the best mobile car detailing services that continuously exceed their expectations, and this can be seen in our overwhelmingly positive feedback.
Like any other business today, the auto detailing industry is quickly evolving, with new products and technologies being launched every day. At Black Tie Detailing, we aim to use the latest products and technology to help our Annandale clients take better care of their cars. We have expanded our service areas to also cover other towns near Annandale, including Falls Church, Springfield, Arlington, Burke, Lorton and Vienna.
One of the most common questions we get from our clients is how frequently one should detail their car. While there is no specific answer to this question, several factors determine how often you should get your car detailed, including weather, how often you use your car, how far you drive, where you live, and the parking situation. However, the more often you detail your car, the better its condition will be.
Testimonials
This is my 4th time using Black Tie Detailing. They always do an excellent job with my two vehicles. They have my business for life.
Amazing job. The inside and outside of my car has never looked better. Very happy with the results and will be going back in the future.
I had a wonderful experience with Black Tie Detailing. Setting up an appointment took less than a minute, and the detailer was on time on the day of the appointment. I will definitely be working with them again for my detailing needs.