Get to know us
The Best Car Detailing in Falls Church, VA. We at Black Tie Car Detailing offer the most efficient, convenient and meticulous car detailing service anywhere in Falls Church, VA. We are mobile! We give you the convenience and efficiency you need and we have the experience, skills, and knowledge in detailing cars just like brick and mortar ones do.
Maryland, Virginia and Washington DC vehicle owners trust their car only with seasoned car detailing company that has over 15 years of experience in the industry. We are built in integrity, and employee & client-centric culture that guarantees to give you the best customer service and results.
Our entire business is built on a strong foundation focused on understanding what our clients and their vehicles need. Customer Satisfaction is our top priority which framed a long-term relationship with all our clients across Mclean and Rockville.
We guarantee a premier selection of auto detailing northern va packages from our entry-level Standard Class service, to the best-selling Business Class service up to our premium First Class service - you'll find the right package that suits your needs.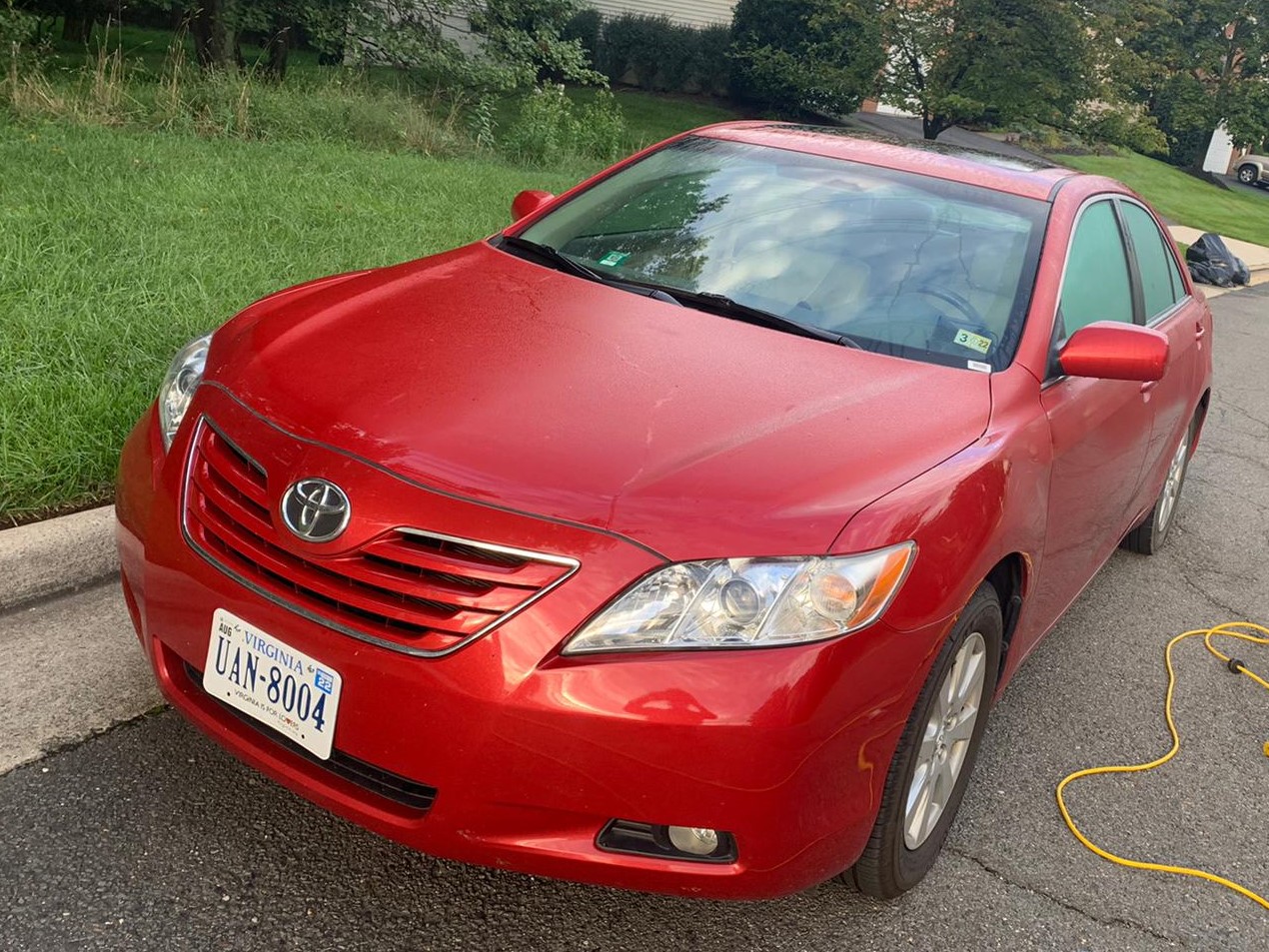 STANDARD
CLASS
Choose to detail your car with our Standard Class Auto Detailing Service you will get all the basic and most essential ingredients of a good car detail. This service is perfect for clients looking to give their car's interior and exterior...
$190
Sedan/Car
$210
SUV or Large Size Cars
BUSINESS
CLASS
Fine professional detailing offered to you only by Black Tie Detailing. With the Business Class Auto Detailing Service, your car will get all the fine points of a basic detail job plus a whole lot more including a total interior clean-up an...
$230
Sedan/Car
$270
SUV or Large Size Cars
FIRST
CLASS
Get everything you expect from a truly VIP service with Black Tie Detailing's First Class Auto Detailing Service. From every bit of your basic detailing needs to the awesome Clay Bar Treatment and 9-Step Paint Solution - you will be recei...
$310
Sedan/Car
$360
SUV or Large Size Cars
Full List of Our
Services
Some title here
Some text here.
List item;
List item;
List item;
Auto Detailing Falls Church Va
Black Tie Detailing auto detailing falls church va offers the most efficient and up to date process, techniques, equipment and treatment used to give your car premium detailing service to restore its overall appearance and performance making it more efficient and increases its resale value.
You can trust us to do all the work for you! Our seasoned car detailing falls church experts guarantee to give you quality car care and repair to prevent worsening any present car issue you may have.
Our committed and dedicated detailers are certified and insured - they take the time to detail your car thoroughly: top to bottom, inside out. We repair scratches, meticulously clean and sanitize your car, safely degrease its engine keeping your car in top condition.
We offer same day appointment! Conveniently book your appointment with us today. Our full time car detailers are available 24/7! Schedule your appointment on or before 11 am and get your car detailed the same day! Book now and get a discount upfront on your first detailing.
Testimonials
I could tell Titto is experienced in detailing vehicles and this is something he takes pride in. Never miss a detail, great price and best service. My wife and I will definitely use their service again. Thank you Black Tie Detailing!
The only mobile detailing that can accommodate my crazy schedule. They always find time convenient for me to have my car detailed. Michel always arrived on time and was extremely thorough and made sure my car looks perfect.
Absolutely my go to guy for detailing! Very professional and very thorough! My car goes through quite a lot with dogs and dirt. Chris always makes sure my ford looks and functions like brand new. Always flexible and prompt with schedule. Highly recommend.