Expert Car Detailers
Everyone loves their car, especially when it still looks, feels, and smells new. But as soon as you drive off the showroom, the car's shine, and brilliance start to wear off. Black Tie Detailing offers elite mobile car detailing services and any services you could possibly need to keep your car looking, feeling, and smelling new all over Columbia, Maryland. This includes interior car detailing, exterior auto detailing, and engine detailing.
Not many Columbia, MD residents have the free time to wash their cars themselves, let alone wait at a car wash for a couple of hours. Whether it's work, leisure, family, errands, or so on, it is easy to get tangled in life's duties. But you do not need to create time off your busy schedule to clean your car because, at Black Tie Detailing, we simply send one of our professionals to clean your car wherever it may be. Convenient, right?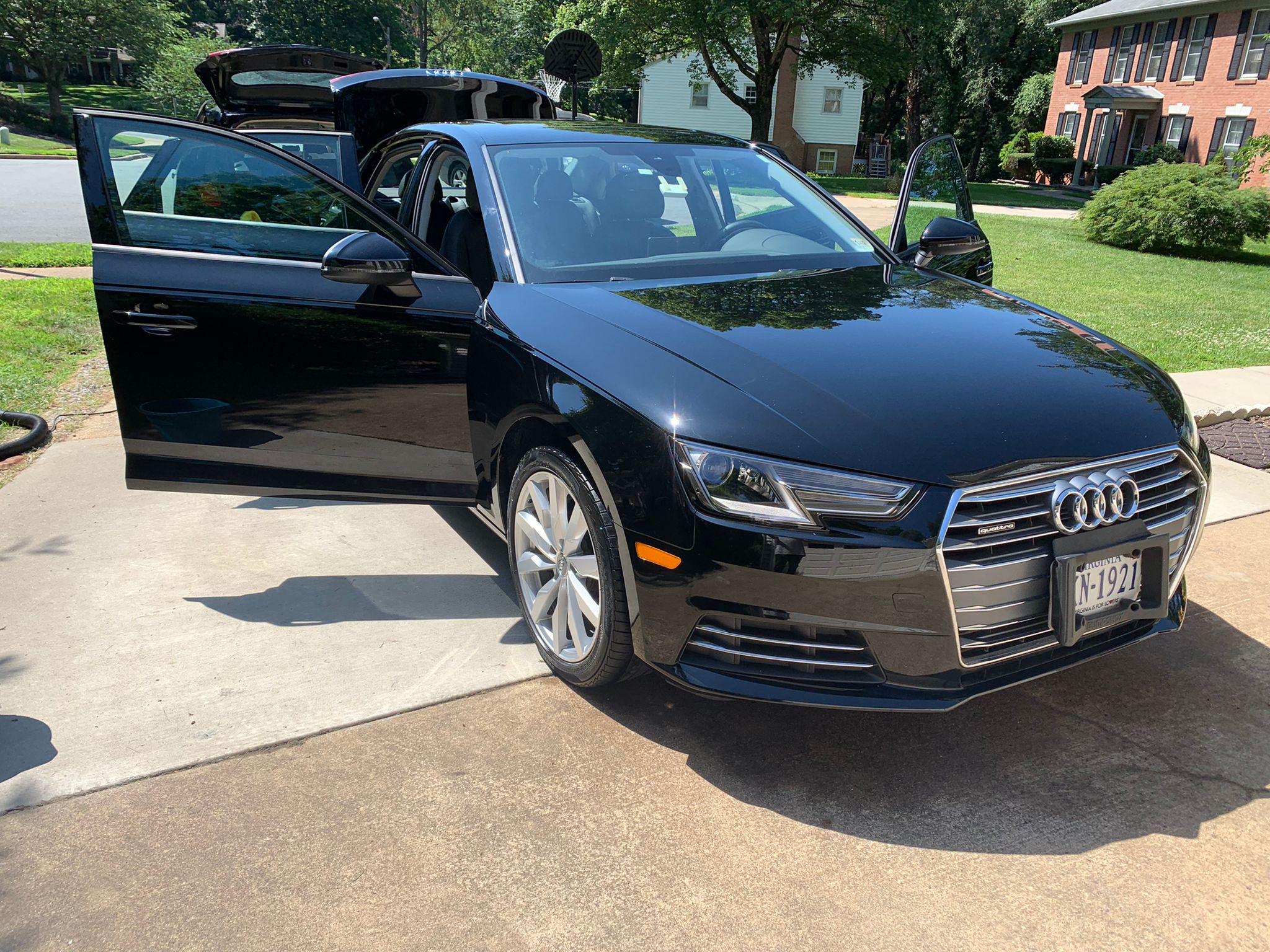 STANDARD
CLASS
Choose to detail your car with our Standard Class Auto Detailing Service you will get all the basic and most essential ingredients of a good car detail. This service is perfect for clients looking to give their car's interior and exterior...
$190
Sedan/Car
$210
SUV or Large Size Cars
BUSINESS
CLASS
Fine professional detailing offered to you only by Black Tie Detailing. With the Business Class Auto Detailing Service, your car will get all the fine points of a basic detail job plus a whole lot more including a total interior clean-up an...
$230
Sedan/Car
$270
SUV or Large Size Cars
FIRST
CLASS
Get everything you expect from a truly VIP service with Black Tie Detailing's First Class Auto Detailing Service. From every bit of your basic detailing needs to the awesome Clay Bar Treatment and 9-Step Paint Solution - you will be recei.
$310
Sedan/Car
$360
SUV or Large Size Cars
Full List of Our
Services
Some title here
Some text here.
List item;
List item;
List item;
Auto Detailing Columbia Md
With your expectations in mind, our on-demand car detailing process makes cleaning easier than ever before. We built our mobile car cleaning services with our customers' needs in mind. Our services are professional and reliable, and our mobile car detailing in Columbia is truly the best, thanks to our highly vetted and enthusiastic detailers. Cancellation is absolutely free regardless of when you cancel your appointment, and if you feel your car is not clean enough, we redo it until you are fully satisfied.
Columbia, Maryland, has been named not just the safest city in the county but also one of the most successful communities in the US. This makes every business want to be part of Columbia, so whenever you look up the internet for "mobile car detailers near me Columbia", many options will come up. But not every company can offer decent car detailing and consistently give you a high level of customer service like we do at Black Tie Detailing.
If you are looking to get your car detailed, you want to go for a professional car detailing. Auto Detailing is a cleaning process that requires careful attention and precision, and it is paramount you choose the right car detailing company. Before hiring anyone, check things like do they have positive reviews, how well do they communicate, do they offer mobile detailing services, are they certified, and do they offer warranties. Finding the best car detailing service in Burke Va and Laurel MD can be hard, especially when faced with many options. However, asking such questions will help you narrow your option to the best Auto detailing service in Columbia, MD.
Testimonials
I was looking for car wash near Columbia Md because my car was a complete mess! Dave did an excellent job and fixed some paint and engine issues. Now my car looks amazing! Highly recommend their service!
I'm very impressed with how my SUV looks. The team was thorough, effective, and timely. I have used many car detailing services over the years, and these guys are by far the best.
I booked them based on the reviews and was very happy with the end results. I have no reservations about recommending the company and plan to call Black Tie Detailing again.