Expert Car Detailers
Black Tie Detailing is your seasoned car detailing company in Alexandria, VA. We have been detailing all types of vehicles all over the Virginia and Washington DC area since 2005. We provide every vehicle across states quality and most meticulous detailing service designed to improve your car's overall appearance and performance.
Our insured and certified crew is highly trained on a wide variety of detailing services committed and dedicated to provide your a premium and thorough interior and exterior mobile detailing service done only by seasoned hands.
Pet Hair removal is included in our service. We understand how extremely tedious pet hair removal can be. We offer an amazing number of solutions, and use the most safest product and have necessary equipment and techniques that guarantee absolute results removing dirt, stains and pet hair embedded on the seats fabric, carpet, and in every nook and cranny of your car which can mess up the interior.
We ensure your car is thoroughly cleaned without compromising both you and your pets health and safety. You can trust us to keep your vehicle's appearance spotlessly cleaned and in best condition. Contact Black Tie Detailing and get your car detailing today.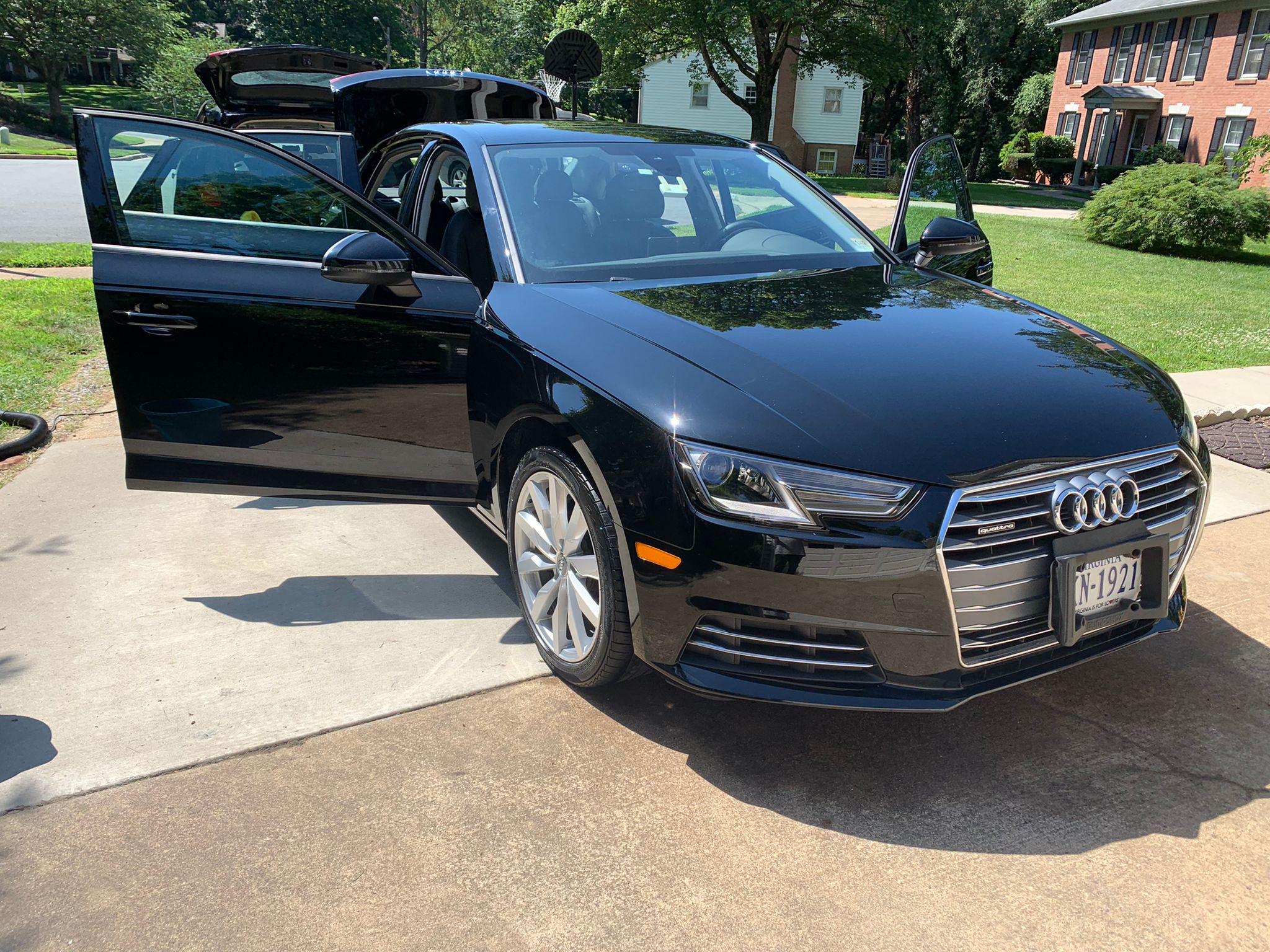 STANDARD
CLASS
Choose to detail your car with our Standard Class Auto Detailing Service you will get all the basic and most essential ingredients of a good car detail. This service is perfect for clients looking to give their car's interior and exterior...
$190
Sedan/Car
$210
SUV or Large Size Cars
BUSINESS
CLASS
Fine professional detailing offered to you only by Black Tie Detailing. With the Business Class Auto Detailing Service, your car will get all the fine points of a basic detail job plus a whole lot more including a total interior clean-up an...
$230
Sedan/Car
$270
SUV or Large Size Cars
FIRST
CLASS
Get everything you expect from a truly VIP service with Black Tie Detailing's First Class Auto Detailing Service. From every bit of your basic detailing needs to the awesome Clay Bar Treatment and 9-Step Paint Solution - you will be recei.
$310
Sedan/Car
$360
SUV or Large Size Cars
Full List of Our
Services
Some title here
Some text here.
List item;
List item;
List item;
Choosing Black Tie Detailing
We at guarantee you the most of your car detailing alexandria va. We offer the most efficient and convenient car detailing service in Springfield Va and Germantown Md. We are mobile. We come to you!
We come to your selected location with power and water. You can trust us with our premium detailing packages and car care products that improve your car's overall appearance, efficiency and life expectancy. We guarantee your car will look sharp inside and out, top to bottom.
With our easy and quick booking process you can now easily get your car detailed wherever and anytime you need. We offer mobile detailing services to residentials or your workplace giving you the comfort and safety you need.
We are more than happy to answer all of your questions! Call our seasoned detailing crew who are always available 24/7 or visit our website for more information.
Testimonials
I was looking for car wash near alexandria va because my car was a complete mess! Dave did an excellent job and fixed some paint and engine issues. Now my car looks amazing! Highly recommend their service!
Awesome detailing Job done! You won't find any better service in VA! John was very experienced and knowledgeable. Paid fair price for a quality of service. Highly recommend John and A Perfect Shine Detailing.
Best customer service and quality detailing service in Alexandria! A Perfect Shine has incredible packages to choose from. Definitely getting their service for my car's quarterly maintenance.