Get You Car Detailed
We are Gaithersburg MD's leading provider of the best and meticulous mobile car detailing services since 2005. Your trusted detail shop on wheels with over 15 years of experience in the detailing industry all over Maryland, Washington Dc and Germantown MD. that guarantee excellent and quality service that enhances your car's overall look, efficiency and lifespan.
We at Black Tie Car Detailing in Gaithersburg Company understands the importance of taking steps in protecting our planet. We are well aware how nasty chemicals and waste impacts our environment and most importantly human health.
We are your trusted detailing company with great eco-friendly practices and have invested in sustainability throughout our operations. We practice water and power conservation and guarantee usage of eco-friendly products keeping your car green.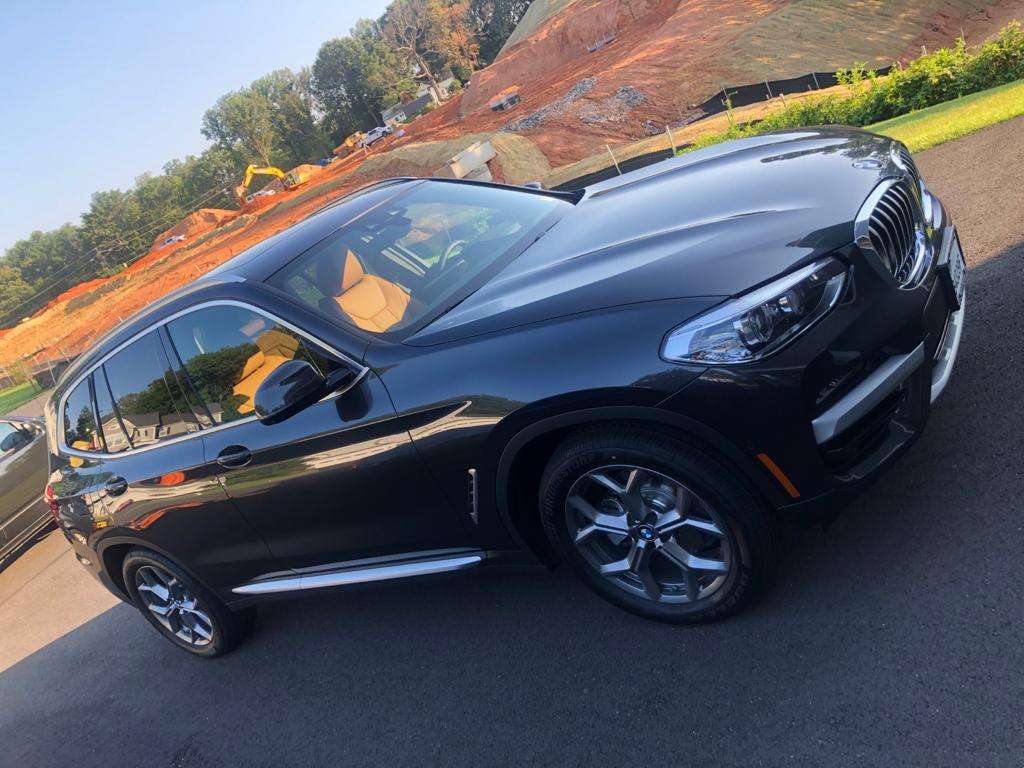 STANDARD
CLASS
Choose to detail your car with our Standard Class Auto Detailing Service you will get all the basic and most essential ingredients of a good car detail. This service is perfect for clients looking to give their car's interior and exterior...
$190
Sedan/Car
$210
SUV or Large Size Cars
BUSINESS
CLASS
Fine professional detailing offered to you only by Black Tie Detailing. With the Business Class Auto Detailing Service, your car will get all the fine points of a basic detail job plus a whole lot more including a total interior clean-up an...
$230
Sedan/Car
$270
SUV or Large Size Cars
FIRST
CLASS
Get everything you expect from a truly VIP service with Black Tie Detailing's First Class Auto Detailing Service. From every bit of your basic detailing needs to the awesome Clay Bar Treatment and 9-Step Paint Solution - you will be recei...
$310
Sedan/Car
$360
SUV or Large Size Cars
Full List of Our
Services
Some title here
Some text here.
List item;
List item;
List item;
Chosing Gaithersburg Detailers
You are getting more than just a car detail. We at Black Tie Detailing guarantee every vehicle owner in Maryland, Virginia and Washington DC safe and friendly environmental practices.
Detailing is our passion. We work meticulously to restore and transform every vehicle we handle. We treat them as our own, and always go the extra mile to give you the most impressive detailing service you will ever have.
We provide the most efficient and convenient car detailing service you can trust. We come to your selected location anywhere in Gaithersburg, MD with power and water. All you gotta do is hand us your keys. You can trust us with our proven and tested premiere car detailing packages and processes to give you absolute results without compromising eco-friendly measures.
Our world class mobile car detailing Gaithersburg Md guarantees getting your car look sharp inside and out guilt-free. We use the lowest water system to detail every vehicle in the Maryland, Virginia and Washington DC area for less than a gallon of water per detailing service and we use products that are environmentally safe that give you peace of mind.
Call our experienced and highly trained auto detailing gaithersburg md crew and get your car detailed today. With our easy and quick booking process you can simply get your car detailed wherever and whenever you need it. Be it from home or work place we offer the convenience you need leaving your vehicle spotlessly clean, polished and sanitized.
Testimonials
Exceptional service in and out.I was looking for a hand car wash in gaithersburg md and got connected with Black Tie. My Toyota undercarriage was thoroughly checked and cleaned. Thanks Titto and team!I'll definitely tell my friends and family about your detailing service.
Great service and the price you pay was worth it. I have gone twice and these guys always leave me speechless, they restore my car like it was new. Absolute 5 star!
Referred by a friend who's got her Ford coated for protection. Mine was done the other day and I'm extremely happy! They cleaned every part of my vehicle thoroughly. Will definitely book another schedule next month.