Trusted Chantilly Detailing Company
We here at Black Tie Detailing started the business in 2011, and it has been more than 10 years of experience in mobile car detailing services in Chantilly. We specialize in the latest car care, car cleaning, and car detailing services and technology that includes interior, exterior, and under the hood cleaning. Ensure your car looks at its best by turning to the auto detailing experts at Black Tie Detailing.
The best part is our mobile service will come to you and work around your schedule! We are 100% mobile and cover all zip codes in Chantilly and the surrounding towns, including Centreville, Herndon, Chevy Chase Va, Burke, and Manassas. We want to ensure that you are fully satisfied with our cleaning solutions, and we stand behind our work.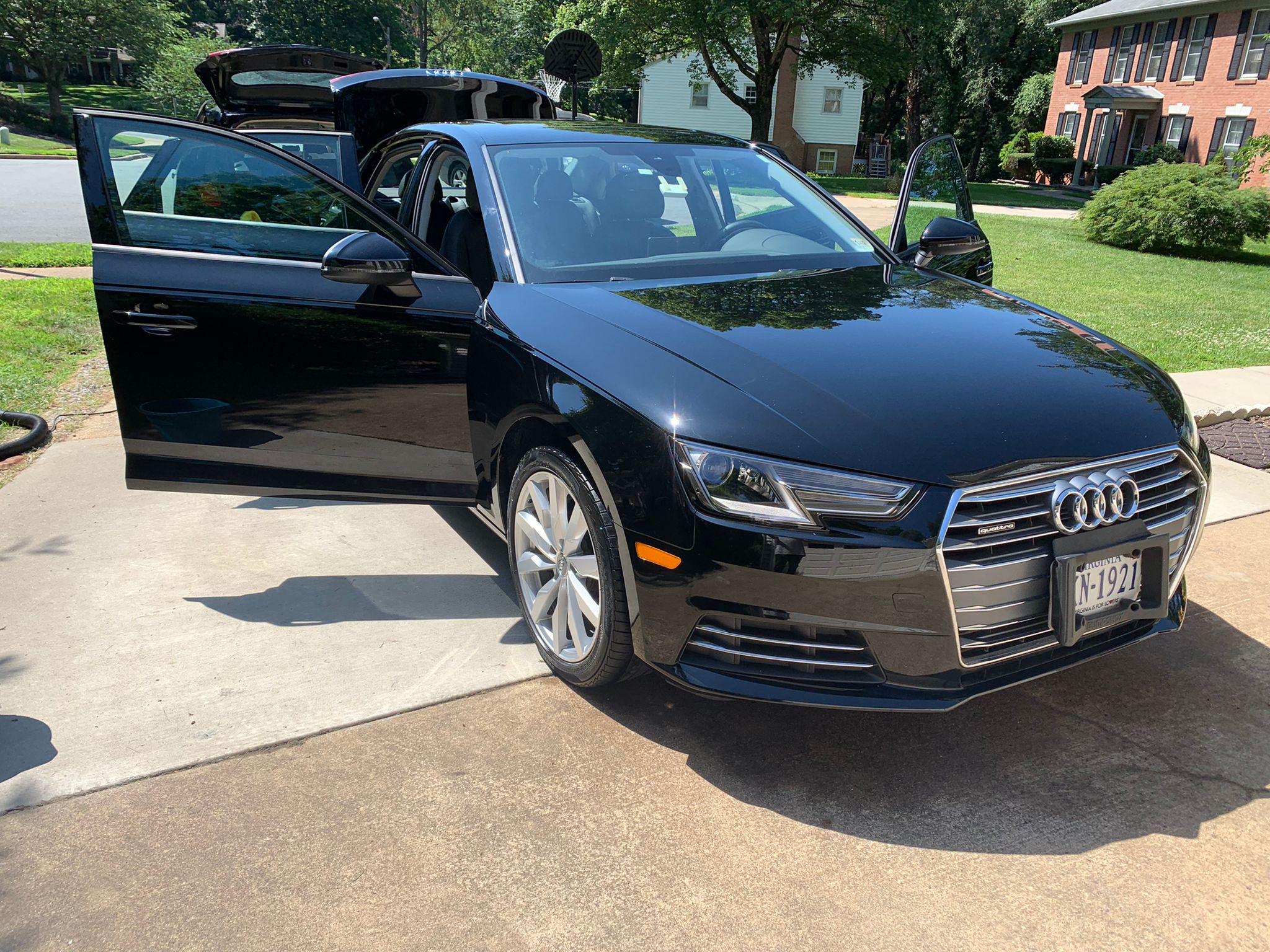 STANDARD
CLASS
Choose to detail your car with our Standard Class Auto Detailing Service you will get all the basic and most essential ingredients of a good car detail. This service is perfect for clients looking to give their car's interior and exterior...
$190
Sedan/Car
$210
SUV or Large Size Cars
BUSINESS
CLASS
Fine professional detailing offered to you only by Black Tie Detailing. With the Business Class Auto Detailing Service, your car will get all the fine points of a basic detail job plus a whole lot more including a total interior clean-up an...
$230
Sedan/Car
$270
SUV or Large Size Cars
FIRST
CLASS
Get everything you expect from a truly VIP service with Black Tie Detailing's First Class Auto Detailing Service. From every bit of your basic detailing needs to the awesome Clay Bar Treatment and 9-Step Paint Solution - you will be recei.
$310
Sedan/Car
$360
SUV or Large Size Cars
Full List of Our
Services
Some title here
Some text here.
List item;
List item;
List item;
Auto Detailing Chantilly Va
We take care of everything from hand washing and towel drying your car's exterior, waxing, and buffing, engine detailing, clay bar treatment, and paint protection to interior services such as vacuum and steam cleaning, shampooing, stain and pet hair removal, ozone treatment, cleaning of all other interior surfaces including air vents and small storage, fabric protectant, leather trimming, and car fragrance. Additionally, we are happy to accept cards, checks, and cash for payment.
There are very few options available for auto detailing in Chantilly Va. This makes it hard for Chantilly residents to get a mobile detailer who can offer the best car detailing services. Chantilly is one of the best places to live in Virginia, and with its population of over 20,000 people, the demand for car detailing is high. Black Tie Detailing serves Chantilly customers looking for car detailing every day of the week from 7 a.m. to 8 p.m.
Every car needs regular maintenance now and then if you want to keep it running efficiently and in good shape. But most people only think about washing their car, but there comes a time when a basic car wash just won't cut it. When you want an in-depth cleaning or simply want to restore your car to showroom condition, then your vehicle needs detailing. Get your car cleaned, sanitized, and detailed anytime, anywhere in Chantilly, VA, at your convenience by Black Tie Detailing.
Testimonials
I purchased a gift certificate for my dad for his truck (which he loves sooo much). He was delighted with the services and has not stopped gushing about how his car looks good. Great job, guys. Thanks for making my dad's day.
We are so happy with the outstanding detailing job done on our car. The interior of our 15-year old Nissan Murano looks brand new, all the scratches on the outside are gone, and the paint looks shinier than ever. 5 stars for the whole team at Black Tie Detailing!!!
The detailer arrived on time and meticulously detailed my car for 4 hours straight. Being a full-time working at home mom with a toddler, I loved the convenience of having them come to my house. I will definitely be using them again!