Trusted Chevy Chase Company
Black Tie Detailing offers quality and professional car detailing in Chevy Chase. We have been in business for over a decade, and we have been setting the standards for auto detailing in Maryland. Our service includes both interior and exterior mobile auto detailing. We have a range of auto detailing packages for your vehicle so that you only pay for what you can afford, and your car receives the services it needs.
Not many Chevy Chase residents have the free time to wash their car themselves or waste a couple of hours waiting at the local Chevy Chase car wash. Between working, taking care of your family, and leisure, it's easy to find yourself caught up in life's duties. The end result? You neglect certain important aspects of your life, such as cleaning your car.
With our mobile detailing services in Chevy Chase, we will come over to your home or office at your convenience. Enjoy a hassle-free mobile car detailing experience without even lifting a finger and utilise those extra hours on more important matters. No water hook-up or electricity is needed, and you do not even need to be present during the cleaning process.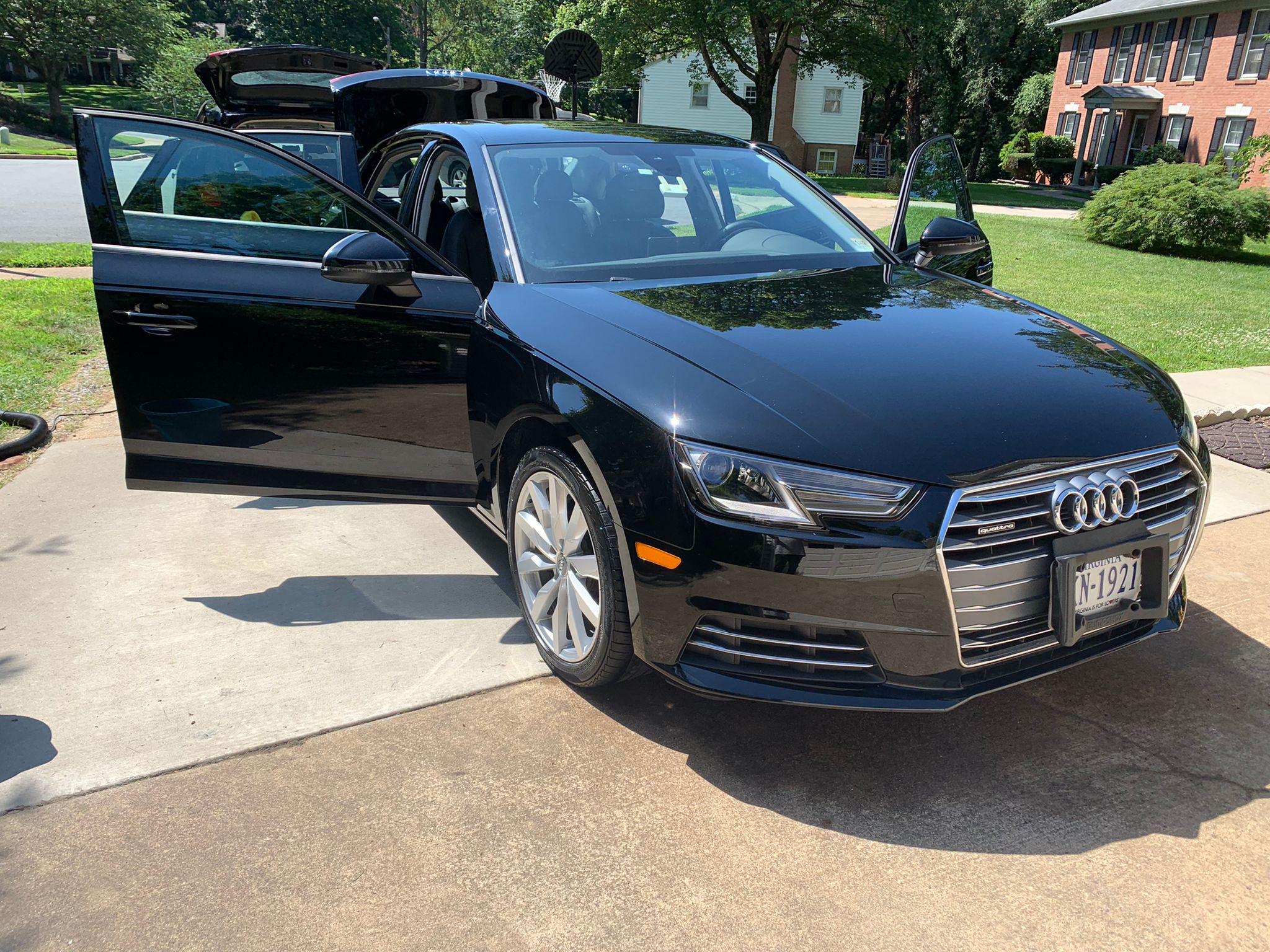 STANDARD
CLASS
Choose to detail your car with our Standard Class Auto Detailing Service you will get all the basic and most essential ingredients of a good car detail. This service is perfect for clients looking to give their car's interior and exterior...
$190
Sedan/Car
$210
SUV or Large Size Cars
BUSINESS
CLASS
Fine professional detailing offered to you only by Black Tie Detailing. With the Business Class Auto Detailing Service, your car will get all the fine points of a basic detail job plus a whole lot more including a total interior clean-up an...
$230
Sedan/Car
$270
SUV or Large Size Cars
FIRST
CLASS
Get everything you expect from a truly VIP service with Black Tie Detailing's First Class Auto Detailing Service. From every bit of your basic detailing needs to the awesome Clay Bar Treatment and 9-Step Paint Solution - you will be recei.
$310
Sedan/Car
$360
SUV or Large Size Cars
Full List of Our
Services
Some title here
Some text here.
List item;
List item;
List item;
Auto Detailing Chevy Chase Md
Chevy Chase might be a small town, but there is a sheer number of people looking for mobile car detailing here. Most people in Chevy Chase drive to work, and the average car ownership is 2 cars per household. Black Tie Detailing has detailed thousands of cars in Chevy Chase over the years, thanks to our solid reputation as the best auto detailing in Chevy Chase and Maryland.
Has your car's interior and exterior gotten a little out of hand? Want to make your car feel new again? Don't skip the care your car deserves! Detailing is a quick and straightforward way to bring back your car's shine, brilliance, new feel, smooth finish, and slickness. Whether you have kids, pets, eat in the car, or just regularly drive, with professional car detailing, you will be able to achieve deep clean, luxurious comfort and care for your car.
Testimonials
I found Black Tie Detailing on Yelp and was sold on all the great reviews. I booked an appointment for a business class, and they lived up to their 5-star rating. Highly recommend this company, and I will definitely use them again.
This is the first time I had my car detailed, and scheduling was super simple. They did an extraordinarily thorough job both inside and out, spending about 3 hrs. in all. Very happy with the service and will be back.
I have had my truck and my wife's SUV detailed by Black Tie Detailing a few times now. We are continuously impressed by the quality of work and the attention to detail. The prices are very reasonable too!!