Get to know us
When it comes to quality and attention to detail, we are exactly what every vehicle owner in Bethesda, MD is looking for. Black Tie Detailing has been in the car detailing industry since 2005. Our passion for cars guarantees the highest quality of service in the car detailing Bethesda.
Built in a client and employee centric culture, we set out to give every client 100% satisfaction. We are dedicated to exceeding expectations and treat every vehicle we take as if it were our own.
We are seasoned in interior deep cleaning and restoration, exterior hand wash, polish and conditioning. Our services include paint correction, wax, coatings, wheel detailing, pet hair and pests removal, engine degreasing and a lot more.
Our certified and highly trained auto detailing Bethesda md crew are committed to deliver unmatched workmanship using proven and tested techniques and up to date products and equipment to enhance your car's personality and performance inside and out.
We are focused on understanding what you and your car needs. We provide the best selection of mobile car detailing packages from our entry-level Standard Class service, to the best-selling Business Class service up to our premium First Class service. We have proven and tested detailing packages that suit your car's needs. Don't skip car care today, let's get your car look spotlessly clean!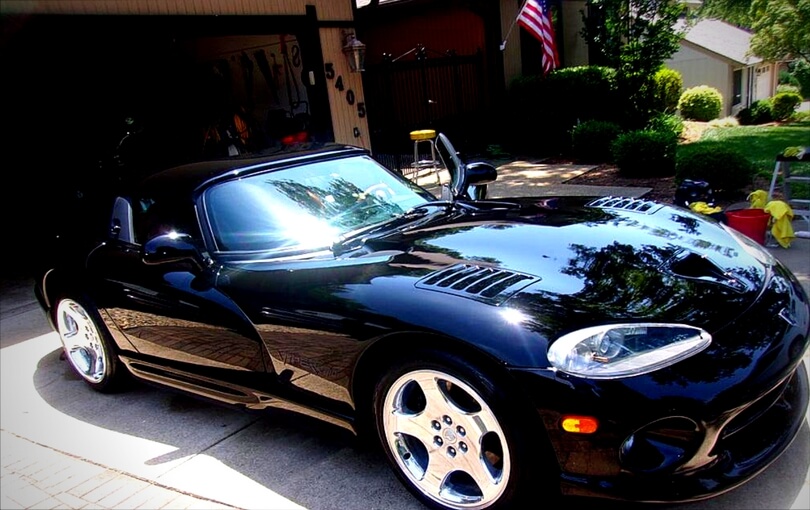 STANDARD
CLASS
Choose to detail your car with our Standard Class Auto Detailing Service you will get all the basic and most essential ingredients of a good car detail. This service is perfect for clients looking to give their car's interior and exterior...
$160
Sedan/Car
$192
SUV or Large Size Cars
BUSINESS
CLASS
Fine professional detailing offered to you only by Black Tie Detailing. With the Business Class Auto Detailing Service, your car will get all the fine points of a basic detail job plus a whole lot more including a total interior clean-up an...
$220
Sedan/Car
$264
SUV or Large Size Cars
FIRST
CLASS
Get everything you expect from a truly VIP service with Black Tie Detailing's First Class Auto Detailing Service. From every bit of your basic detailing needs to the awesome Clay Bar Treatment and 9-Step Paint Solution - you will be recei...
$280
Sedan/Car
$336
SUV or Large Size Cars
Why Choose Us?
Get a spotlessly clean car guilt free as we follow sustainability practices: we use the lowest water system and safe cleaning products to detail and thoroughly clean your car without compromising eco-friendly practices. We offer an experience and level of car wash bethesda that you and your car deserve.
Our car detailing crew have been screened for your protection and have been meticulously cleaning, detailing, protecting and restoring cars with only the highest quality of service for over 15 years.
Get a schedule through our simple and easy booking process. You can either call our customer service available 24/7 or book a schedule directly from our website. Our full time car detailing specialists are always available to thoroughly detail your car 7 days a week.
You can easily schedule a time and location anywhere in Bethesda, MD, Germantown and Gaithersburg that is convenient for you. We come to your selected location whether its residential or office location anytime anywhere you need it. We provide a free estimate and will work within your budget needs.
We Offer Safe Zero Contact Service. Your safety is our utmost priority. We provide completely safe zero close contact service. Our detailing crew strictly follow above and beyond necessary precautions and procedures to give you the mobile car detailing experience you need without compromising everyone's safety. Call us today and get your car detailed right at your doorstep.
Testimonials
My car came out stunning after a long trip! My GMC looked better than new. Tito showed up on time and gave us meticulous and excellent service. Thanks Michal! I'll book again in 2 months.
We've been getting Black tie detail service since 2018 and these guys always exceed my expectations. They guarantee outstanding customer service, car care and attention to detail. I highly recommend them.
Tito did a great job on my Vehicle. I was looking for car wash north bethesda and landed here on Blacktiedetailng. The paint correction and coating he did looks good! Excellent work, very accommodating and professional. Highly recommend their service. Definitely a 5 star!