Trusted Ashburn Detailing Company
Black Tie Detailing offers interior and exterior detailing services in Ashburn, VA, and nearby towns, including Centreville, Leesburg, Reston, Chantilly, and Herndon. As Ashburn's fastest-growing mobile car detailing company, we specialize in interior detailing, exterior detailing, engine detailing, and paint protection services. We also provide preventative care that keeps your car efficient, thus restoring its value and improving its longevity.
With more than 11 years of experience in the car wash and car detailing industry in Ashburn, Black Tie Detailing can deliver you the best and most professional mobile car detailing services. Our wide range of services and packages are designed to suit all requirements and are very pocket friendly. We have a quick and easy booking process, and it takes less than 60 seconds to book an appointment. You can also book a same-day appointment and get your car detailed anywhere in Ashburn.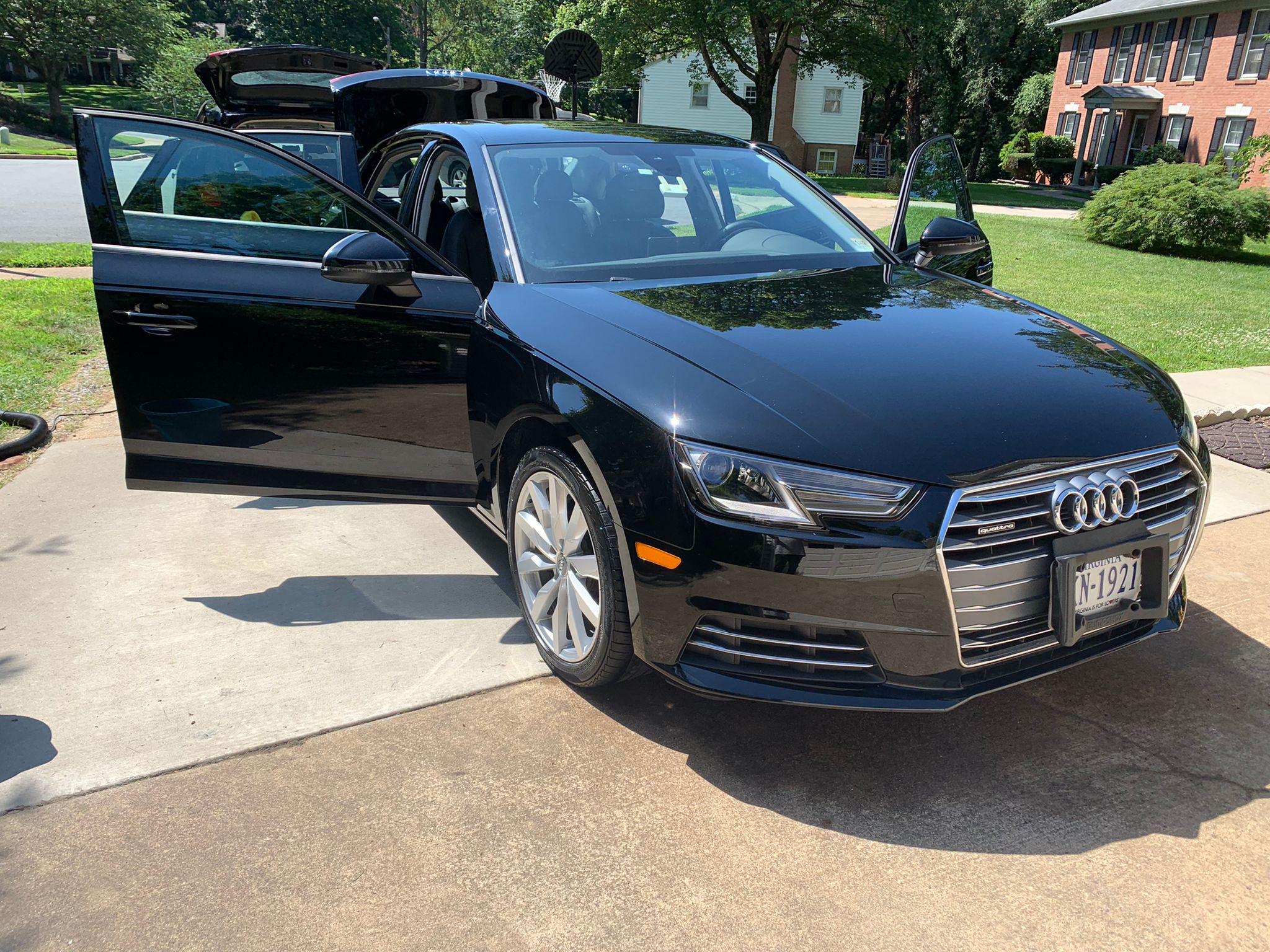 STANDARD
CLASS
Choose to detail your car with our Standard Class Auto Detailing Service you will get all the basic and most essential ingredients of a good car detail. This service is perfect for clients looking to give their car's interior and exterior...
$190
Sedan/Car
$210
SUV or Large Size Cars
BUSINESS
CLASS
Fine professional detailing offered to you only by Black Tie Detailing. With the Business Class Auto Detailing Service, your car will get all the fine points of a basic detail job plus a whole lot more including a total interior clean-up an...
$230
Sedan/Car
$270
SUV or Large Size Cars
FIRST
CLASS
Get everything you expect from a truly VIP service with Black Tie Detailing's First Class Auto Detailing Service. From every bit of your basic detailing needs to the awesome Clay Bar Treatment and 9-Step Paint Solution - you will be recei.
$310
Sedan/Car
$360
SUV or Large Size Cars
Full List of Our
Services
Some title here
Some text here.
List item;
List item;
List item;
Auto Detailing Ashburn Va
We service all types of cars, and we have the experience and expertise to get the job done right from top to bottom. No matter what the condition of your car is, there is always something to be done, and Black Tie Detailing will do it to perfection. Do not waste any more time on Google searches such as car detailing near me and car detailing Ashburn. Contact the best mobile auto detailing company in Ashburn and leave the rest to us.
Just 34 miles from Washington D.C is the city of Ashburn, popularly known as the data center capital of the world. Being one of our service areas in Virginia, those in need of car detailing in Ashburn often call us to service their vehicles. Having been ranked as one of the best places to live in the United States, it is no surprise that most businesses want to be part of this community. At Black Tie Detailing, we differentiate ourselves by providing superior and affordable services.
When was the last time you had your car detailed? Many of us choose DIY shortcuts, spend a lot of money on chemicals and waxes, and use household products. It is not a good idea to do DIY detailing as this can do more harm than good to your car. Having your vehicle detailed regularly by a professional is the best way to ensure a nice look for your Car.
Testimonials
I was so impressed with the services from Black Tie Detailing. They arrived on time and were very professional, and the detailers wore a mask the whole time. My Honda looks almost new now!!!
My experience was awesome, I reached out asking for a quote and scheduled the next available appointment. They were very transparent regarding pricing, and I opted for the first-class package. Super happy with the results and will definitely book them again.
We've had our minivan for seven years and never had the interior fully detailed. The detailer came with everything he needed to complete the job and meticulously made sure the car was spotless. If you want amazing work done, then definitely go with Black Tie Detailing.